Win 1 Year Membership Account From PixelKit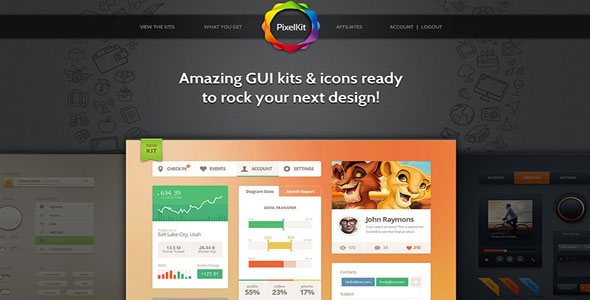 If you've been doing web design for any time at all, you're probably tired of trying to find design kits that will give you exactly what you need. You may have been spending a lot of time either creating your own buttons and icons, or paying a lot of money to have someone else do them.
After a lot of waiting, we finally have a decent solution for people who want a UI kit that works well for them. It's called PixelKit. It's a fundamental library full of high-quality UI kits and other resources for web designers.
What do you get?
The 3 lucky winners will get a whole year membership account from PixelKit. You're probably really curious about the benefits that are included there, but let me just list a couple of them:
• New graphics are added each month.
• There are thousands of graphics. Each kit is extensive, with many different icons and elements in it. This overcomes the problems of other such packs available, since they contain only a few elements, making them worthless for real-life projects.
• All of the included graphics are fully scalable – think "vectors".
• The graphics library is mobile-compatible. That means a lot in today's market.
• The elements are compatible with 960 grids, which mean you can use them easily in most HTML.
PixelKit allows you to finish your projects much faster, more cleanly and with a more consistent look. It also allows you to get to work without ever having to worry about hunting around on the Internet for a good UI kit.
How to participate in this giveaway :
To enter in this giveaway you just need to do simple tasks mentioned on RaffleCopter widget. It will take you less than one minute to share this post and do other simple tasks and 3 lucky winners will have the opportunity to win 1 year membership account from PixelKit.
Note: All the three steps are mandatory. Failing to do will void your entry.
Contest Start Date : 09/25/2013 12:01am GMT +5:30
Contest End Date : 10/25/2013 12:01am GMT +5:30
You don't have to take my word for this. Take a look around the product and see what you think of it. I'm also interested in knowing how you normally go about getting your UI kit put together for a website. Is this something for which you contract a professional designer? Do you use kits that you get off the web? Leave a comment in the comment section and let me know.
City Break – Hotel UI Kit
A hotel UI kit that will help you create cool designs and web layouts aimed at hotels, B&B's, vacation websites and other similar ventures. The modern look and the wide variety of elements specifically designed for this hotel niche will get you everything you need at the length of a simple click.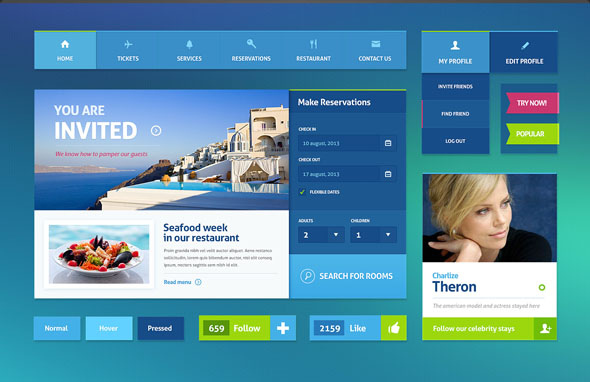 Charming Boutique – Shopping Icons
These shopping icons will be a great companion to your eCommerce website or commercial online store. It contains 30 pixel perfect icons with a modern and flat look, covering most shopping "call-to-action" needs.

Metro Vibes – Metro UI Kit
A modern metro UI kit that will offer an efficient way to help you shape your website or application and deliver an awesome metro look and feel.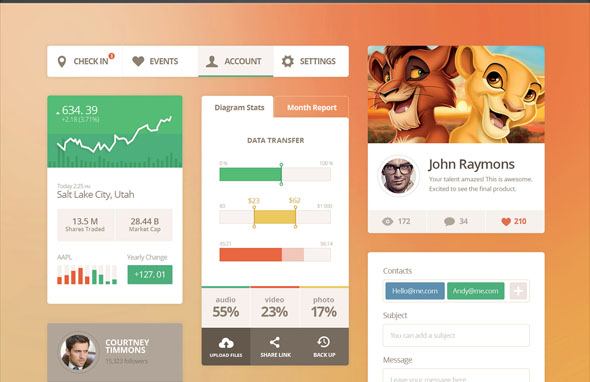 Swanky Outlines – Outlines Icon Set
A vector outline icon set that will fit like a glove on your flat or metro designed website or app.

Sweet Candy – Colorful UI Kit
A colorful UI kit ready to use for a more laid back website or blog. A child parenting blog or kindergarden website comes to mind when taking a close look at this amazing kit.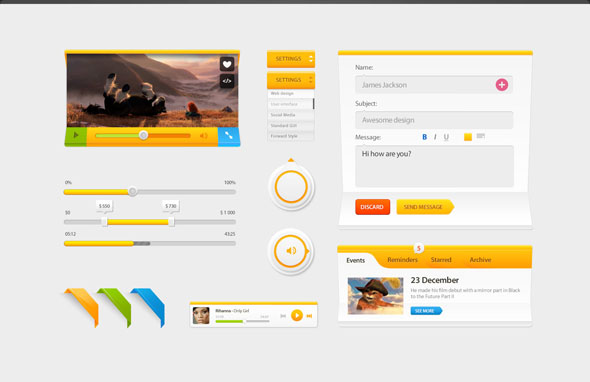 UPDATE : The giveaway has been over. Below is the list of winners.
1. Rojish
2. Dave
3. Siddart
Congratulation to all the winners you will soon receive a email from PixelKit.