Giveaway 3 Premium WordPress Themes From ThemeFuse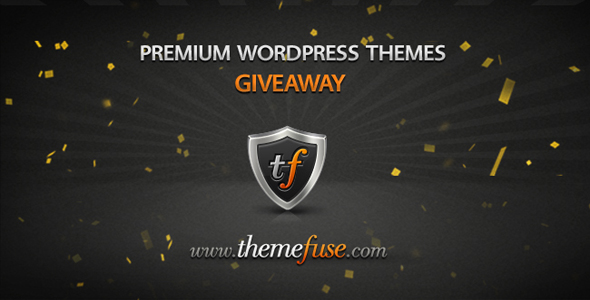 ThemeFuse has announced that they are giving away three WordPress themes through their social media contest. These premium themes can transform a boring blog or stale website into a lively and vibrant user experience. They easily integrate into an existing website and allow you to customize your site so that it finally does what you always intended it to do. The best part is that you have the chance to win the theme of your choice as a part of this giveaway. You have three chances to win, and each entry below will maximize your chances.
How to participate in this giveaway :
To enter in this giveaway you just need to do simple tasks mentioned on RaffleCopter widget. It will take you less than one minute to share this post and do other simple tasks and 3 lucky winners will have the opportunity to win premium wordpress theme from themefuse.
Note: All the three steps are mandatory. Failing to do will void your entry.
Contest Start Date : 09/13/2013 12:01am GMT +5:30
Contest End Date : 09/20/2013 12:01am GMT +5:30
The 3 lucky winners will be announced one week from now. Keep checking back to see if you are one.
UPDATE : The giveaway has been over. Below is the list of winners.
1. Shubham
2. Rojish
3. Robert
Congratulation to all the winners you will soon receive a email from themefuse.