Best Premium Responsive WordPress Themes 2012
Now Days mobile, smartphone, ipad, iphone etc., are getting more and more popular. It's very important to realize that many visitors may use this devices to visit your website. Due to this reason responsive wordpress themes have become highly popular. Responsive WordPress themes are ones where the layout expands or contracts to fit the viewers screen no matter if they're on a 30? monitor or a tiny 3 inch iPhone screen. If you know your visitors are viewing your site from mobile devices it's good practice to have a mobile version of your site available or have a responsive theme which will make your site look good even on small handheld mobile devices.
WordPress allows you to create your own website or blog without any coding knowledge. Premium responsive WordPress themes are the great way to give brand new look to your blog or website. Most premium responsive wordpress theme has variety of features like it fits to other screen resolution, attractive design, optimized coding, advanced control panel, beautiful fonts and color, shortcodes and much more. Choose the one which best suits to your needs.
And if you are searching for high quality premium responsive wordpress theme for your website project, here we have collected more than 80 wordpress responsive themes.
[col_1 style="box border box_yellow"]Do you know we also provide wordpress website setup services take a look at complete features or you can also contact us for a free quote today.[/col_1]
[col_1 style="box border box_white"]
Corporate Responsive WordPress Theme
[/col_1]
1) Alyeska Responsive WordPress Theme
2) Modernize – Flexibility of WordPress
3) Di'verso – A Flexible WordPress Theme
4) Swagger Responsive WordPress Theme
5) Barely Corporate Responsive WordPress Theme
6) Akita Responsive WordPress Theme
7) Rising – Fully Responsive WordPress Theme
8) Office Responsive Business Theme
9) Modulo – Responsive premium theme
10) Apex Responsive Portfolio WordPress Theme
11) Quickr – Responsive HTML 5 Premium Template
12) Styx Responsive Design for Business Portfolio
13) WP Pro Real Estate 3 Responsive WordPress Theme
14) Bounce: Responsive Business WordPress Theme
15) Podium – Responsive Speaking Events Theme
16) ELOGIX – Responsive Business WordPress Theme
17) Flare – Responsive Business & Portfolio WP Theme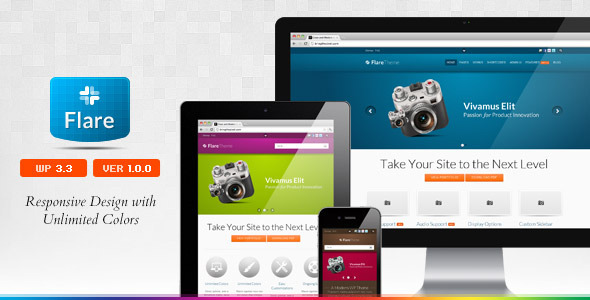 18) Mercurial – Responsive WordPress Theme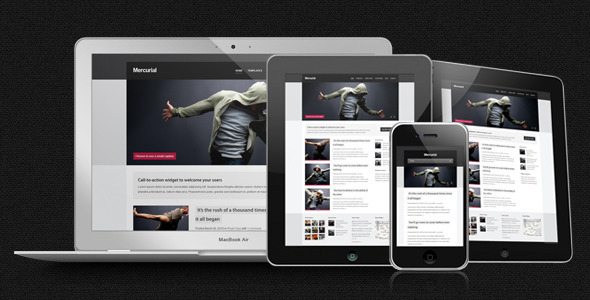 19) Valiano Responsive WordPress Theme
[col_1 style="box border box_white"]
Blog/Magazine Responsive WordPress Theme
[/col_1]
1) Super Skeleton WP: Responsive, Minimal, Beautiful
2) Reaction WP : Responsive, Rugged, Bold
3) PixelPower – Responsive HTML5/CSS3 WordPress Theme
4) Construct, a Responsive WordPress Blog/Folio Theme
5) Bangkok Press – Responsive, News & Editorial Theme
6) Website – responsive WordPress theme
7) Webzine Magazine & Portfolio Responsive WordPress Theme
8) Rewrite Responsive WordPress Theme
9) Sentence – Responsive Blog and Portfolio
10) Arcadia Responsive WordPress Blog
[col_1 style="box border box_white"]
Retail Responsive WordPress Theme
[/col_1]
1) CookingPress – Recipe & Food WordPress theme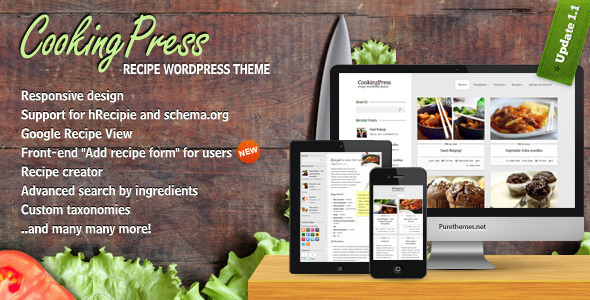 [col_1 style="box border box_white"]
Creative Responsive WordPress Theme
[/col_1]
1) Locus – Responsive One Page WordPress Theme
2) Aware – Responsive WordPress Portfolio Theme
3) Angular – Responsive Portfolio
4) Zig Zag – Responsive WordPress Template
5) Good Minimal – A Responsive WordPress Theme
6) ShapeShifter 2 : Responsive, Flexible, One Page
7) Gala, a Tasty Mac-inspired Agency WordPress Theme
8) Reach – Business Portfolio WordPress Theme
9) Slate Responsive WordPress Theme
10) Bruan – Premium WordPress Theme
11) Jigsaw – Responsive WordPress Theme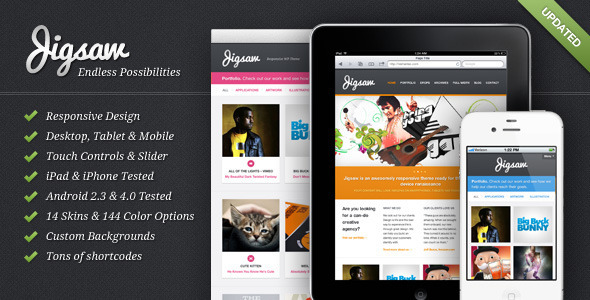 12) William – Portfolio WordPress Theme
13) Prolio, a Powerful Portfolio WordPress Theme
14) XO – Responsive Creative WordPress Theme
15) Agenci: Responsive Creative/Agency WordPress Theme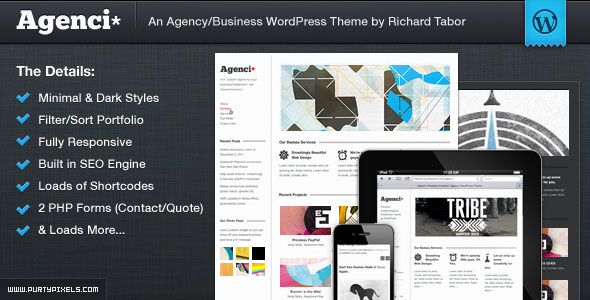 16) The Arcadian Responsive WordPress Theme
17) SevenWonders – Clean Responsive WordPress Theme
18) Saviour – Responsive Creative WordPress Theme
19) SWIX – Responsive WordPress theme
20) Trine Responsive WordPress Theme
21) White Noise – Responsive WordPress Theme
22) Lucky Times Responsive WordPress Theme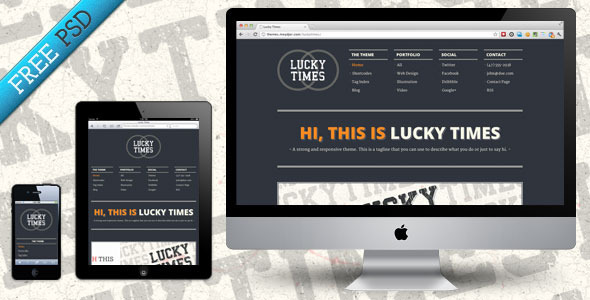 23) WP Artisan Responsive Portfolio Theme
24) Webworks – Responsive WordPress Theme
25) Size Mttrs – Responsive Portfolio
26) View – 2 in 1 WordPress Responsive Themes
27) Notebook – Responsive WordPress Portfolio Theme
28) Radius Responsive WordPress Theme
29) Activate – Creative and Responsive WordPress Theme
30) Sapientia WordPress Theme
31) Responser – The responsive portfolio WP theme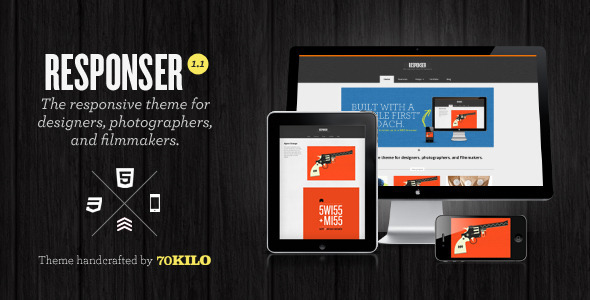 32) Instyle – Responsive Portfolio Theme
33) Pixem -Responsive Portfolio/Studio WordPress Theme
34) Darwin – Responsive WordPress Theme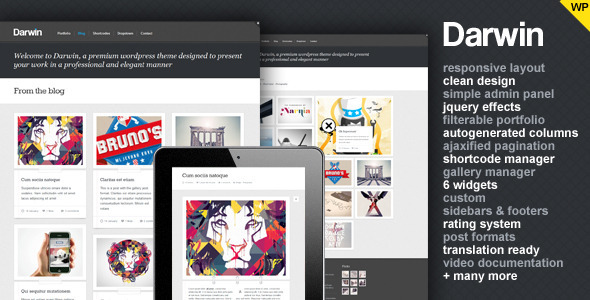 35) Ruskin Responsive WordPress Theme
36) Respond Premium WordPress Theme
37) Brilliant – Fully Responsive Theme for Portfolio
38) Prometheus – A Responsive WordPress Theme
39) Momento – Full Width WordPress Photography Theme
40) Audiology Responsive WordPress Audio Theme
41) Exposure Responsive Photography WordPress Theme
42) Vue Responsive WordPress Theme
43) Plumet – Responsive AJAX Portfolio
44) Century – Responsive WordPress Portfolio Theme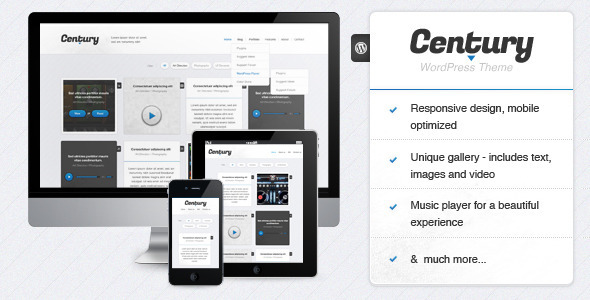 45) Human – Responsive WP theme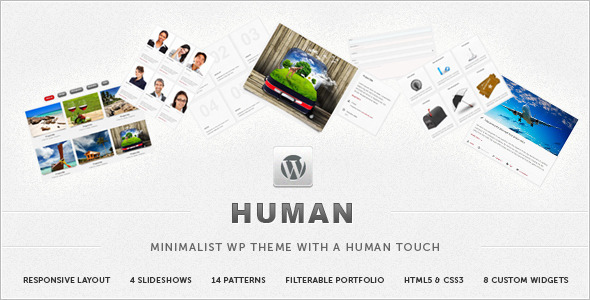 46) Ability – Responsive One Page Ajax WordPress Theme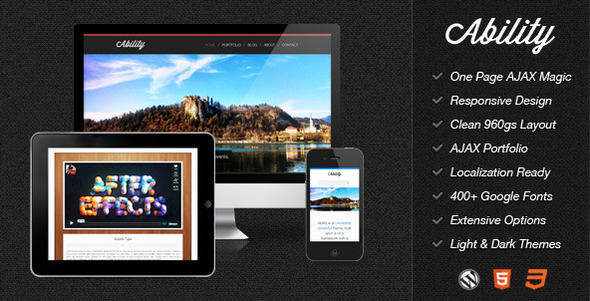 47) Boxed – Responsive Full Background Portfolio Theme
48) Stilo: Responsive Portfolio WordPress Theme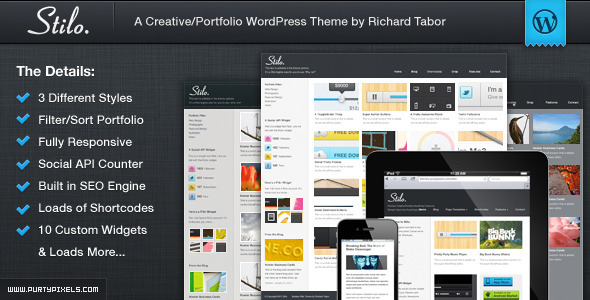 49) Rawa – Clean / Responsive / Minimal / WordPress
[col_1 style="box border box_white"]
eCommerce Responsive WordPress Theme
[/col_1]
1) Propulsion – responsive business & eCommerce
2) Storefront Echo: Responsive, BuddyPress eCommerce
3) Markup Business WordPress Premium Theme
4) Markup Business WordPress Premium Theme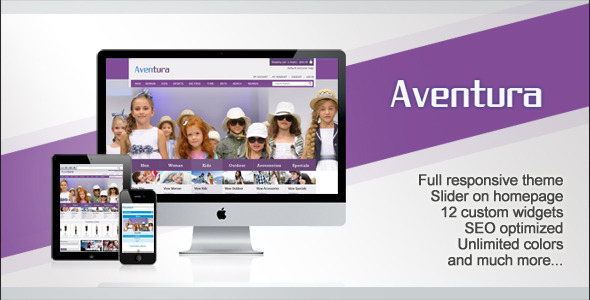 5) Kauri – responsive theme for WP e-Commerce
6) Prometheus – A Responsive e-Commerce Theme
[col_1 style="box border box_white"]
Miscellaneous Responsive WordPress Theme
[/col_1]
1) The Novelist: Responsive WP Theme for Writers
2) HyperGrid: Responsive Gallery Showcase WP Theme
[col_1 style="box border box_white"]
Buddypress Responsive WordPress Theme
[/col_1]
1) Storefront Echo: Responsive, BuddyPress eCommerce
2) Gratitude: BuddyPress & Responsive WordPress
3) Buddies – WordPress & BuddyPress Community Theme
[col_1 style="box border box_white"]
Technology Responsive WordPress Theme
[/col_1]
1) Grizzly – Responsive App Showcase / Corporate
[col_1 style="box border box_white"]
Entertainment Responsive WordPress Theme
[/col_1]
1) Eventure: Responsive Events WP Theme
2) Linguini: Restaurant Responsive WordPress Theme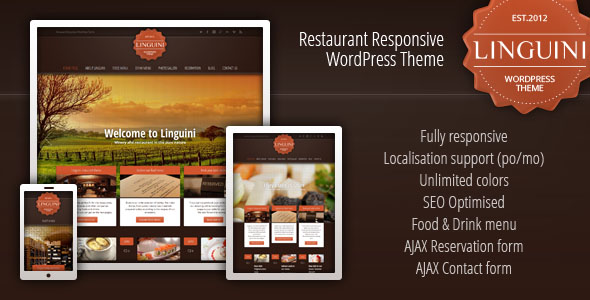 [col_1 style="box border box_white"]
Mobile Responsive WordPress Theme
[/col_1]
1) My Mobile Page V3 WordPress Theme